Gain confidence and autonomy in French
by living the LiL'Langues experience
with quality French courses in Lille (North of France)
all year round or online
Do you want to gain confidence and autonomy in your French practice? LiL'Langues, French language and culture centre with the FLE quality certification, offers you a unique life experience to develop your skills in French so that you can realise your projects and your dreams with the French language.
Located in the heart of one of the largest European metropolises, our language centre offers a warm and friendly environment to learn, to follow a French course, to make a stay in immersion and to participate in a cultural activity.
Our dynamic and innovative pedagogy will allow you to progress quickly with training in French 100% tailored to you.
Your goals, our French programmes
Study at a French University
(TEF)
Learn French in Lille (North, France)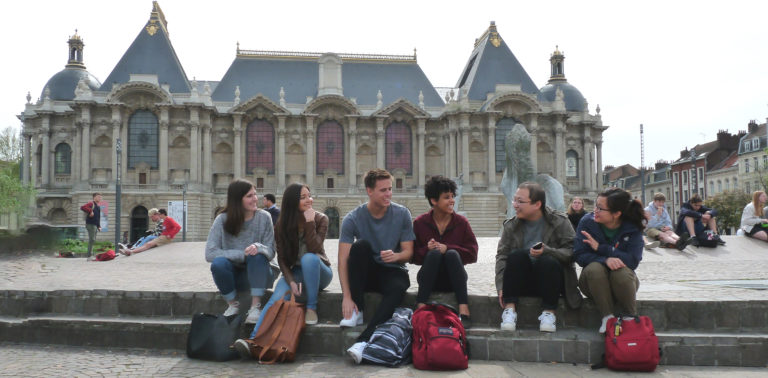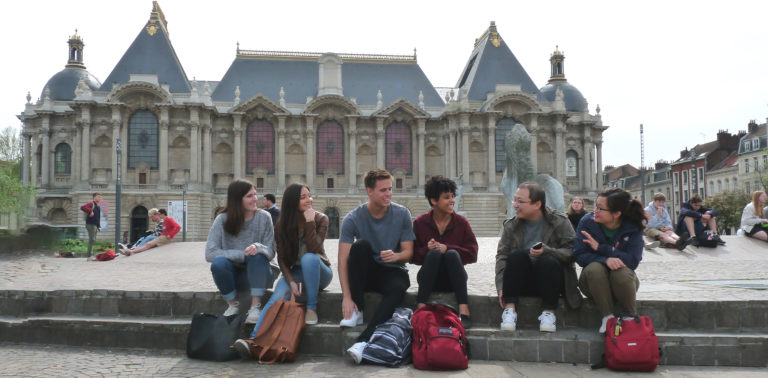 Lille is the fourth largest city in France and is located in the heart of Europe. Lille is only one hour away from Paris and Brussels, an hour and half from London and two hours from Amsterdam. It is the perfect place to discover France and Europe. Only a few minutes away from Belgium and one hour from the beautiful Opal Coast, Lille has everything to attract you.
With some of the finest museums in France, a thriving art and music scene, a lively nightlife, excellent shopping, wonderful parks, and a variety of sporting and leisure activities, Lille is a great place to stay. It is also cheaper than other major French cities. Lille was the design capital in 2020.
In under an hour from Lille, you will find the Notre Dame de Lorette Military Cemetery, the city of Vimy and its Canadian Memorial Park, the most prestigious Canadian monument in Europe.
Lille is also famous for its textile industry, you can visit the museum of memory and textile creation in Roubaix.
Experience French, experience LiL'Langues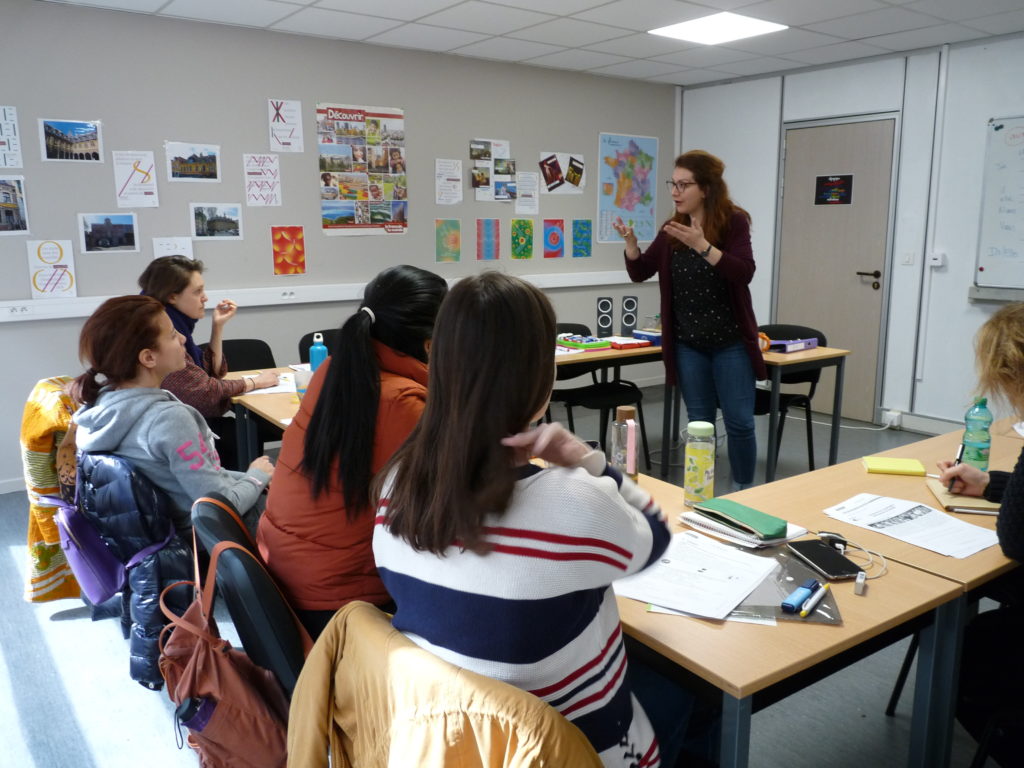 All of our premises and our training courses are accessible to people with disabilities. Please note that our premises are not accessible to electric wheelchairs.(information: contact@lillangues.com)
Monday: 8h30 – 12h30 / Closed in the afternoon
Tuesday: 8h30 – 12h30 / Closed in the afternoon
Wednesday: 8h30 – 12h30 / Closed in the afternoon
Thursday: 8h30 – 12h30 / Closed in the afternoon
Friday: 8h30 – 12h30 / Closed in the afternoon
36 place Cormontaigne
59000 Lille – France
"J'ai aimé à LiL'Langues, l'esprit, j'ai appris le français avec le plaisir de participer aux classes. Merci les professeurs !"
"La meilleure école française! L'enseignante est super sympa et l'ambiance est très agréable!! J'adore! J'avais une expérience incroyable! Merci bien pour tout! Bisous"
"Enfin je peux aussi dire que grâce à Lil'Langues j'ai réussi mon DALF C1. Lil'Langues ce n'est pas seulement une école de langues. C'est aussi un endroit où vous allez bien vous amuser. C'était vraiment génial et je ne peux que la recommander chaleureusement 🙂 "
Video presentation of the school
Follow us on our social networks