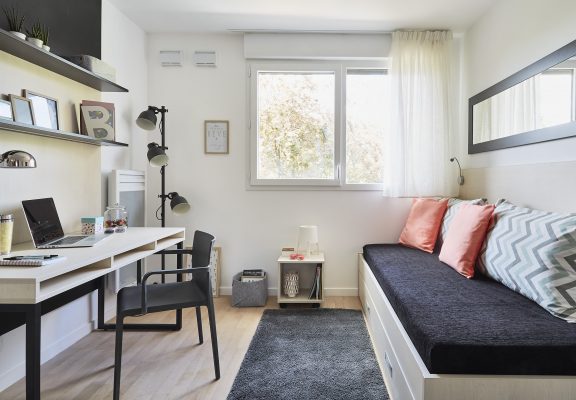 With LiL'Langues you can stay in a French family for a complete immersion and a real dive into the French culture.
We will find you a family close to the school with whom you can share breakfast and dinner. By getting an insight into real family life in France, it allows you to practice the language and learn more about French culture. [Booking fee: 60€]
All of our host families are very friendly and are used to welcoming foreign studnets. They are all located near public transport so you can easily get into Lille centre and to LiL'Langues.
Staying with a French family is a great opportunity to experience a new culture and practice the French language. It is important to spend time with the family members to really enrich your stay in Lille.
A stay in a host family may not exceed two months, except under special conditions.
For any information on prices and terms, please contact us: contact@lillangues.com
Rent a studio or apartment
Gotoo Lille and Housing Anywhere offer to find you accommodation and they take care of the rental formalities.
Everything is included in the price: rental, water, electricity, Wi-Fi, …
Adagio has 2 aparthotels in the heart of Lille with a fully equipped kitchen and à la carte services.
• 68 Rue De l'Hôpital Militaire (7 minute walk from the station)

• 17 rue Colson (10 minute walk from LiL'Langues)